80mm IP68 Dc Brushless Fan
80mm IP68 Dc Brushless Fan
Tongxin

Shandong China(Mainland)

3-20 days

100000/week
80mm IP68 Dc brushless fan
8038 dc brushless fan is one of our hot selling products. Factory direct supply, zero outsourcing, reduce finished products, guarantee quality.It has sleeve and ball bearing types, meet the different needs of customers. It has high speed, large air volume, low noise and long life. The company can customize products according to customer needs and provide special services.
Product details:
After-sales Service Provided: No overseas service provided
Fan Life: 30000 hrs
Warranty: 12 months
Application: laptop, computer, distribution cabinet etc.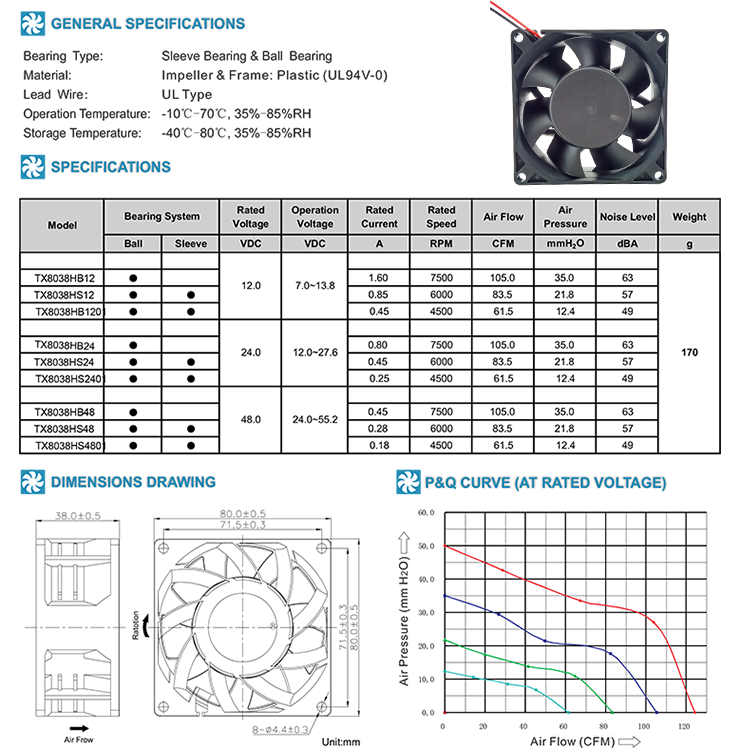 Fan parts:

Environmental PBR and Fireproof,Excellent Structure and Large Air Volume.
The Best Material ,keep the motor working Smoothly under the high speed.
Quality Cooper wire,Reduce Temperature Rising,Make High Performance.
Super Thick Steel Sheet Coming from Shanghai Baogang,Ensure the stability of the fan.
Fiberglass Board & Imported Chip, Low Power Consumption,Stable Performance
Imported NMN Dual-ball Bearing,Super Long Service Life,Super Low Noise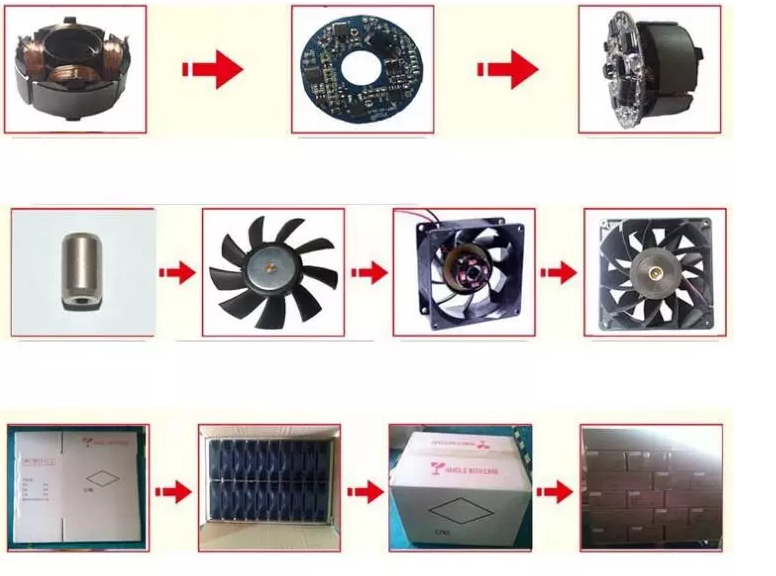 Fan Application: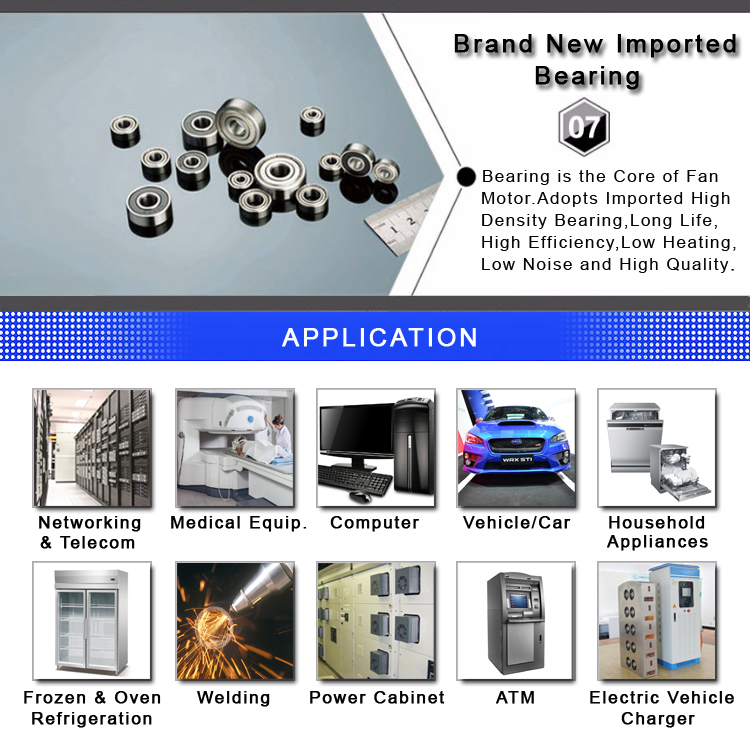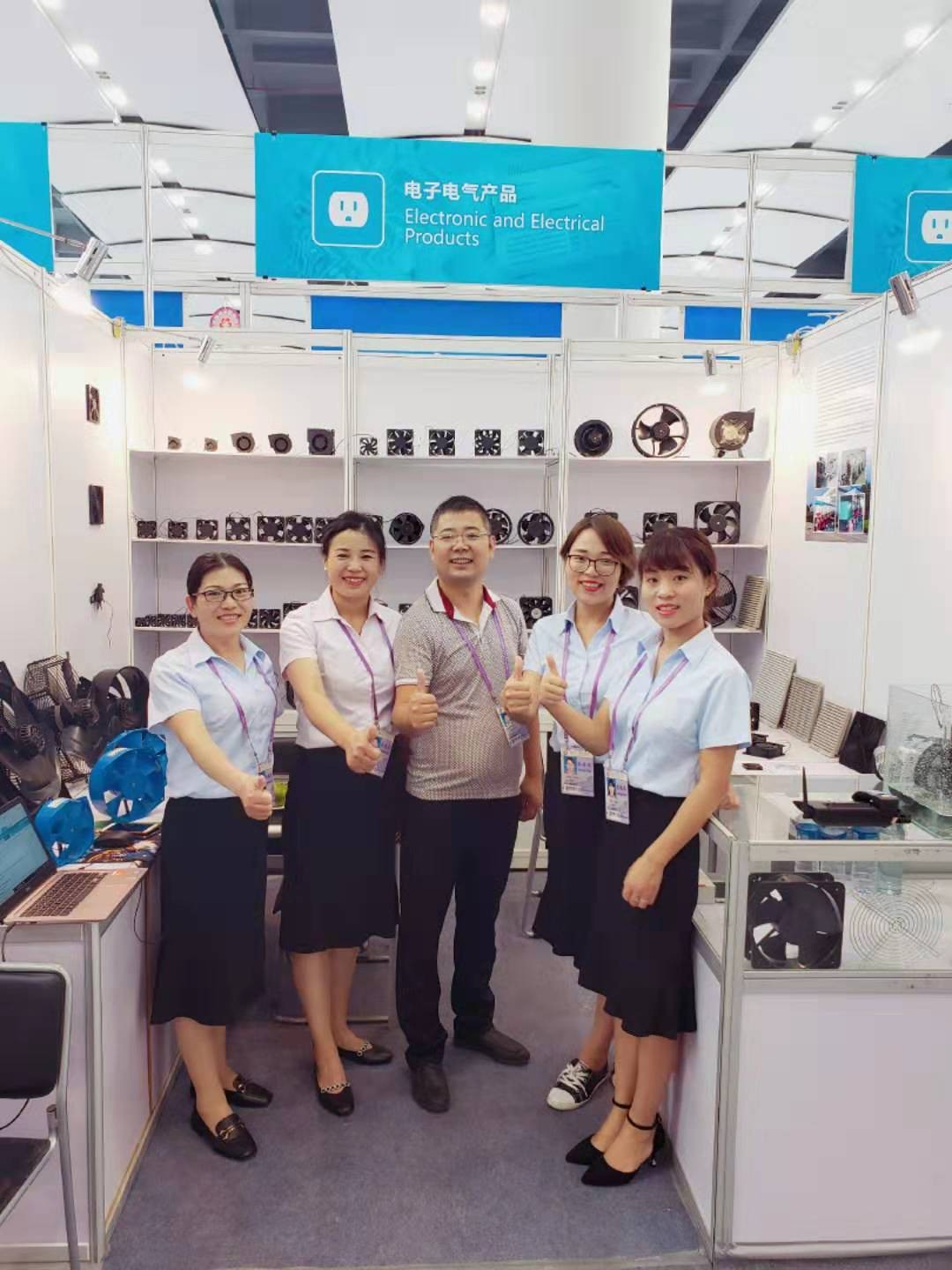 An DC fan is usually powered by 3v, 5v, 12v, 24v, 36v and 48v. It blows air along the axis of the fan, or parallel to the track of the blade axis.   Standard DC Axial fan sizes include 20mm, 30mm, 40mm, 50mm, 60mm, 70mm, 80mm, 92mm,120mm, 150mm,  and 200mm.
...more