80mm Copper Wire Dc Brushless Fan
80mm Copper Wire Dc Brushless Fan
Tongxin

Shandong China(Mainland)

3-20 days

100000/week
80mm Cooper Wire Dc brushless Fan
We Use high quality IC.
Different types of IC control circuits are different, but the main purpose is to provide effective function of the coil and fan-related characteristics for more effective control and protection. Through the DC voltage and electromagnetic induction, the electric energy is converted into a machine to drive the blades to rotate. The coils and the IC are continuously switched, and the induction magnetic ring rotates from the driving blades.
The DC cooling fan adopts the most advanced design and has the characteristics of large air volume, low noise, long service life and corrosion resistance.DC cooling fan is an important heat-dissipating device for modern industrial machinery. It has many advantages such as good heat dissipation, long service life, simple structure and convenient installation. It is widely used in mechanical heat dissipation.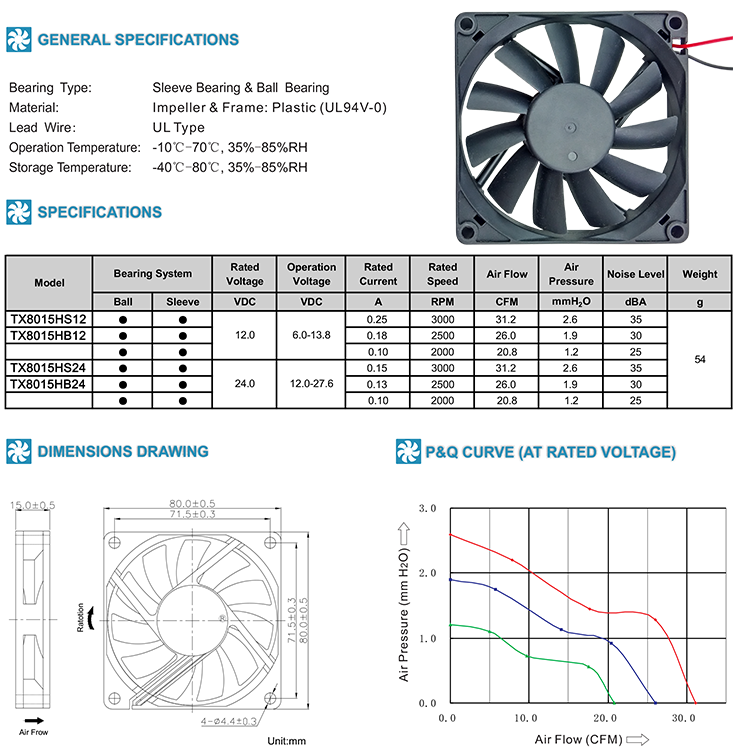 Environmental PBR and Fireproof,Excellent Structure and Large Air Volume.
The Best Material ,keep the motor working Smoothly under the high speed.

Quality Cooper wire,Reduce Temperature Rising,Make High Performance.
Super Thick Steel Sheet Coming from Shanghai Baogang,Ensure the stability of the fan.
Fiberglass Board & Imported Chip, Low Power Consumption,Stable Performance
Imported NMN Dual-ball Bearing,Super Long Service Life,Super Low Noise
Our factory: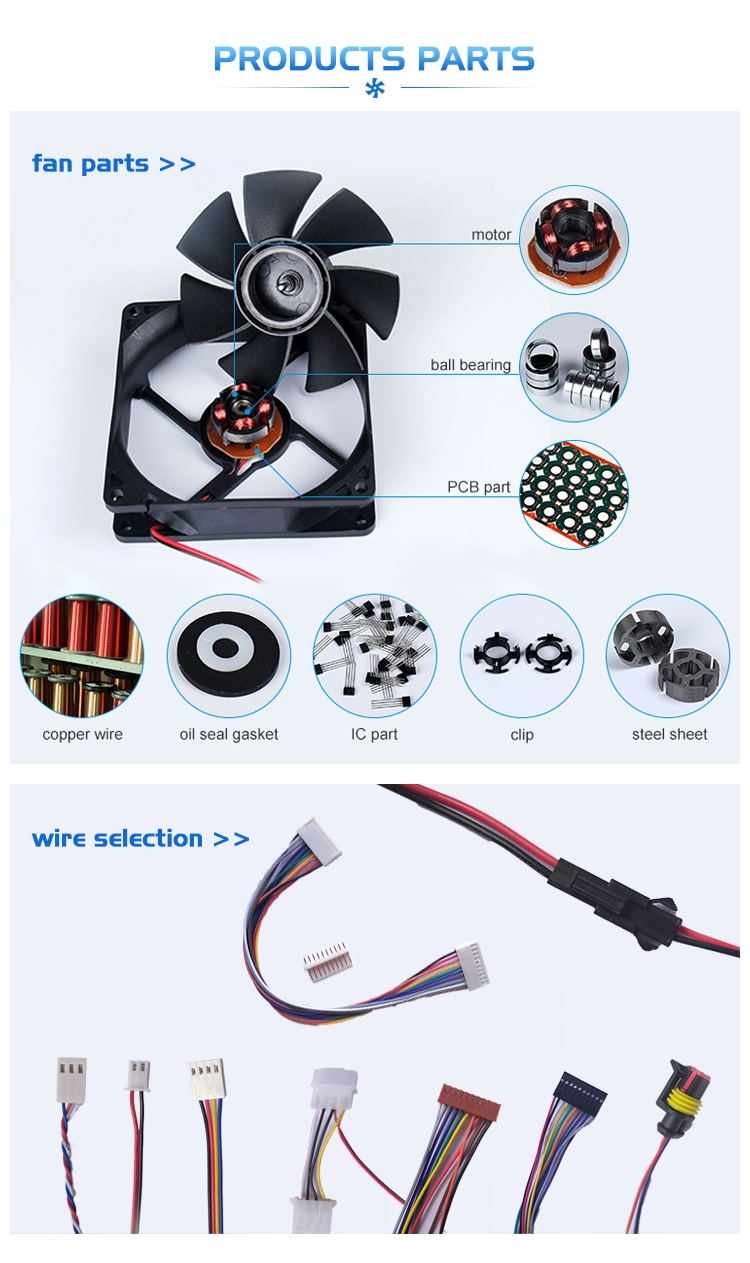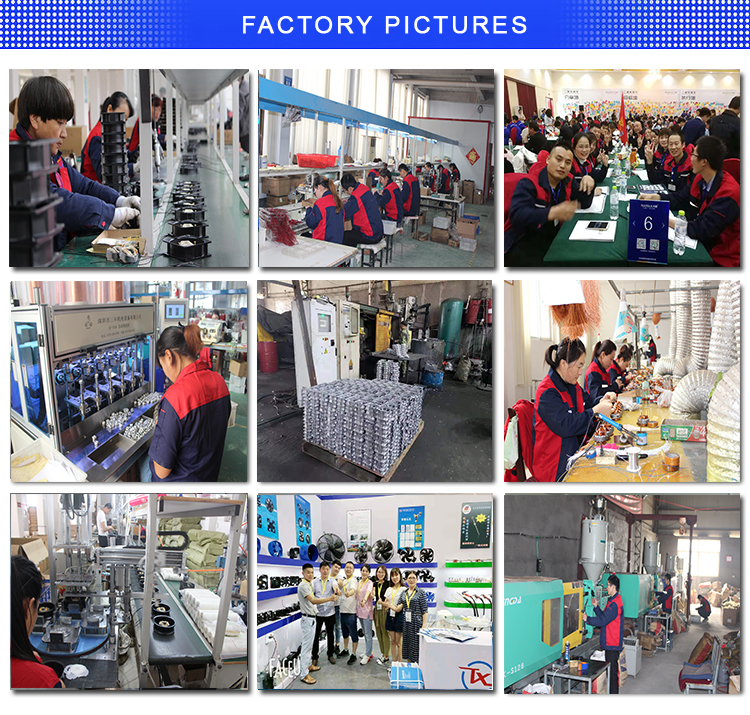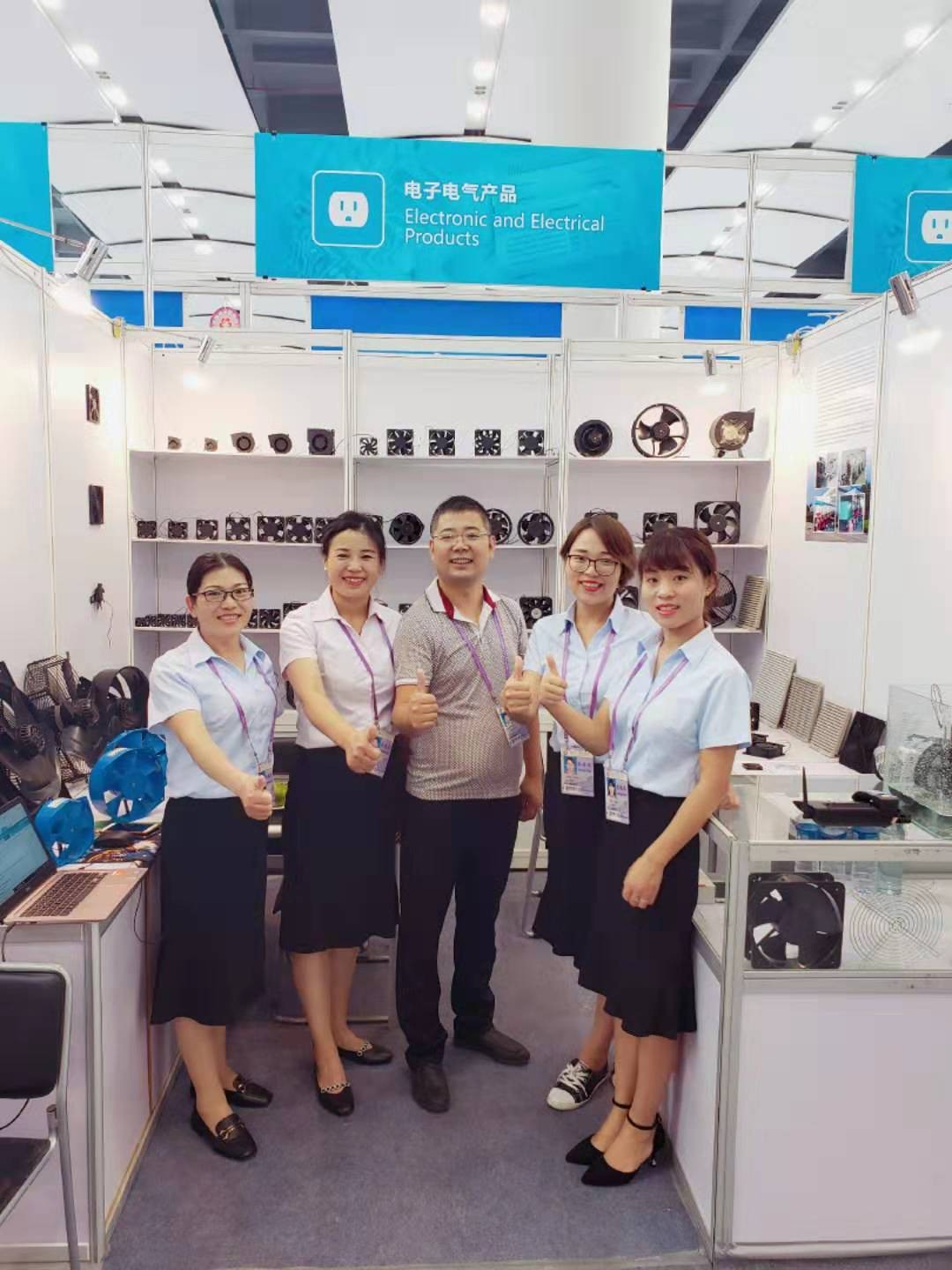 An DC fan is usually powered by 3v, 5v, 12v, 24v, 36v and 48v. It blows air along the axis of the fan, or parallel to the track of the blade axis.   Standard DC Axial fan sizes include 20mm, 30mm, 40mm, 50mm, 60mm, 70mm, 80mm, 92mm,120mm, 150mm,  and 200mm.
...more