50mm High Speed Small Dc Brushless Fan
50mm High Speed Small Dc Brushless Fan
Tongxin

Shandong China(Mainland)

3-20 days

100000/week
50mm High Speed Small Dc Brushless Fan
we are factory, 5010 dc brushless fan is widely used in servers, electromagnetic oven…etc. It has sleeve and ball bearing types, meet the different needs of customers. It has high speed, large air volume, low noise and long life. The company can customize products according to customer needs and provide special services.
Product details:
Type: Axial Flow Fan
Electric Current Type: DC
Mounting: Free Standing
Place of Origin: Shandong, China (Mainland)
Brand Name: Tongxin
Model Number: TX5010
Product name: DC Brushless Fan
Size: 50X50X10mm
Power supply: 5V/12V/24V
Bearing Type: Sleeve Bearing/Ball Bearing
Material: Plastic Blade/Plastic Frame
Motor: Copper Motor
Current: 0.05~0.3A
Air Pressure: 1.7~3.5(H2O)
Noise: 22~33DB(A)
DC 5010 FAN Weight: 19g
Power: 0.9W
Air Volume: 8.7CFM-13.8CF
Early Life Test
This is used as a mean of process control aimed at identifying any latent manufacturing problems and determining the effectiveness of burn-in. Every day, 5 samples will be picked up randomly from one of the production lines for burn in at 50°C+/-5°C for 24 hours.
On-going Reliability Demonstration
This is a longer-term program aimed at providing data on continuous basis to demonstrate the reliability of product. 10 units per month are randomly collected from one of the production lines for burn-in for 168 hours at 50°C+/-5°C. Units are monitored and tested on daily basis. Failed units will be analyzed and corrective actions taken where necessary.
Our factory
Linyi Tongxin Electric Co. Ltd. A professional manufacturer of high-quality miniature axial fans, is located in Linyi, Shandong Province, which enjoys the reputation of China's logistics capital. The company is built close to the 206 national highway, north to the 205 National Road and the Millennium Zhisheng Hot Spring, west to the Beijing-Shanghai Expressway Linyi North Exit, south to Linyi Airport, Beijing-Shanghai, Yanshi, Jiaoxin High-speed Railway 10 kilometers, beautiful environment and convenient transportation.
The company now employs 150 people, including 45 senior and middle-level talents, with an annual production capacity of 90 million. Based on the principle of "Working hard to make best fans", the company has been committed to providing the most comprehensive and high-quality cooling and ventilation solutions for customers, providing the best fan products and technical services and after-sales platform. Products are widely used in computers, electronic equipment, communications, power equipment, welding machines, medical equipment, inverters, industrial equipment, household appliances and other industries. And in 2015 we obtained independent export license, products sell well in Europe, America, Southeast Asia and other countries.
The office is located 50 meters east of the intersection of Jiuqu Street and Lanting Road, Hedong District, Linyi City, Shandong Province. It is near the west gate of the largest hardware market in Shandong, and in D310 room on the third floor of Hedong District E-commerce Pioneer Park. The geographical position is superior and the environment is beautiful. The Pioneer Park gathers elites of various industries to learn from each other and grow together to make the e-commerce industry bigger and better. Everything we do is for a common goal - to satisfy customers.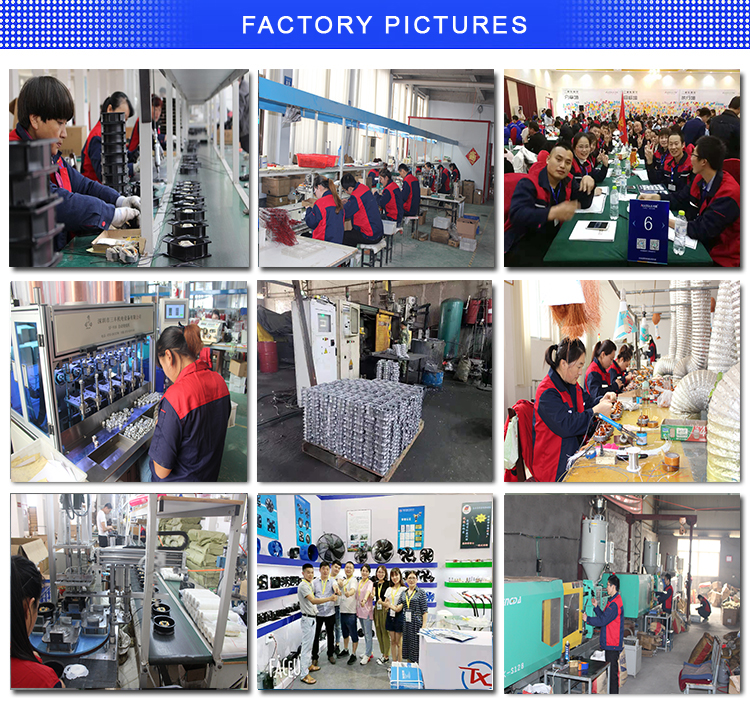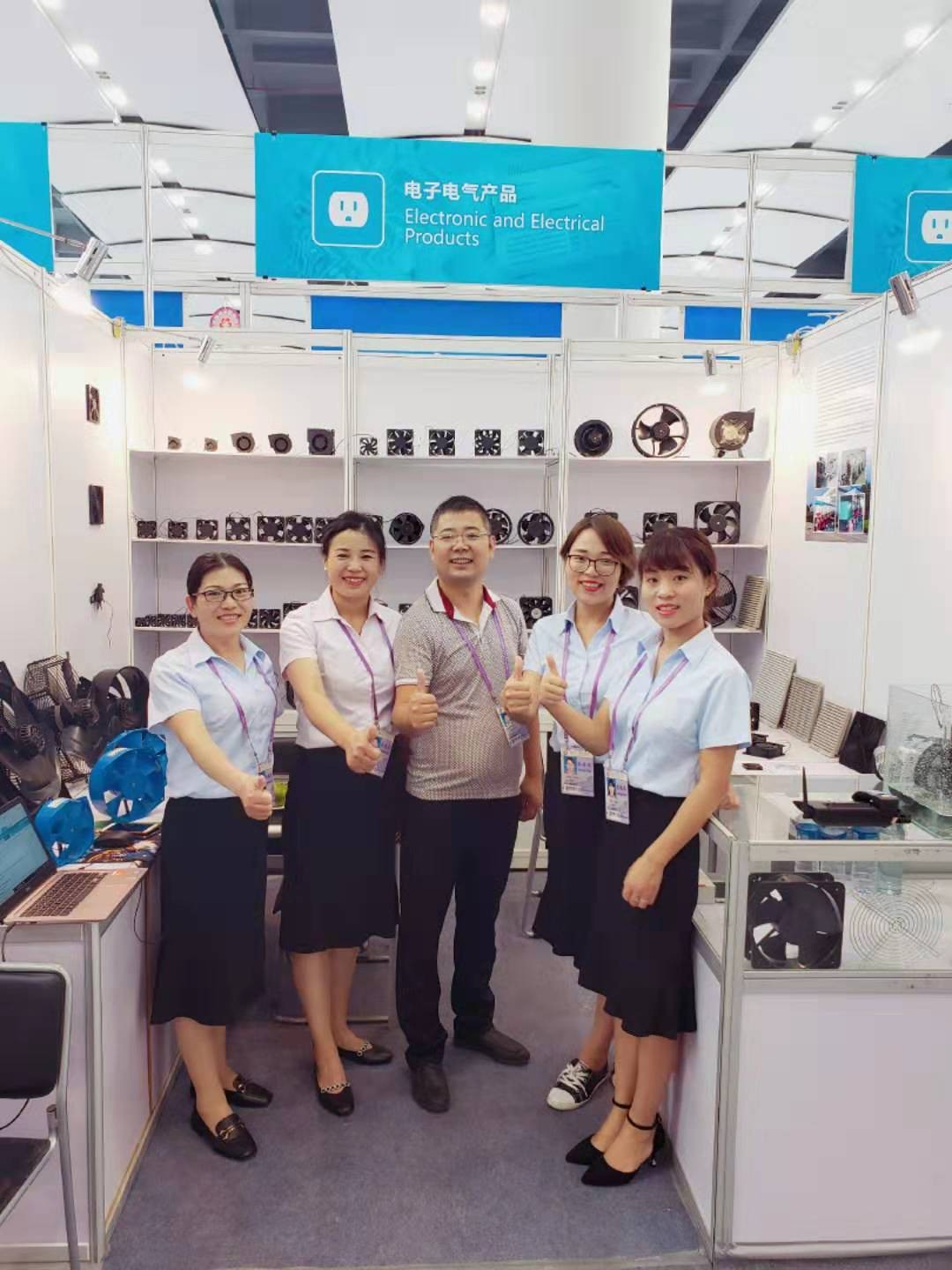 An DC fan is usually powered by 3v, 5v, 12v, 24v, 36v and 48v. It blows air along the axis of the fan, or parallel to the track of the blade axis.   Standard DC Axial fan sizes include 20mm, 30mm, 40mm, 50mm, 60mm, 70mm, 80mm, 92mm,120mm, 150mm,  and 200mm.
...more