200mm 5 Blades AC Machinery Cooling Fan
200mm 5 Blades AC Machinery Cooling Fan
Tongxin

Shandong China(Mainland)

3-20 days

100000/week
200mm 5 Blades AC Machinery Cooling fan
1. It has high speed, large air volume, low noise and long life.
2. 20060 200x200x60mm Split Indoor Air Conditioner Window Ac Fan
3. Factory direct supply, zero outsourcing, reduce finished products, guarantee quality.
4. It has ball bearing types. The company can customize products according to customer requirements.
200mm 5 Blades AC Machinery Cooling fan
Product details:
Mounting: Free Standing
Place of Origin: Shandong, China (Mainland)
Size: 200X200X60mm

Power supply: 110V/220V/380V
Bearing Type: Ball Bearing
Material: Metal Blade/Aluminum Frame
Motor: Copper Motor
Current: 0.2~0.62A
Noise: 64~66DB(A)
Power: 50~77W

Air Volume: 335~350CFM
20060 AC Speed: 2350~2500RPM
Fan Life: 30000 hrs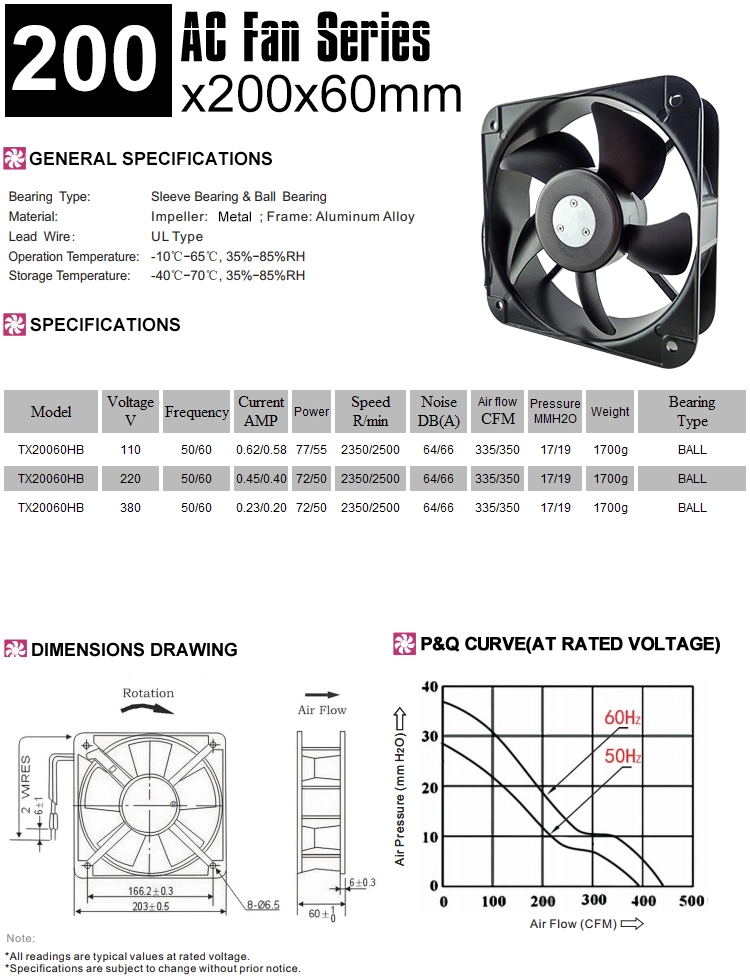 Consideration & Meticulous Service
1. Warranty: One year warranty for all products.
2. Privated Labelling:All of axial fan are able to be private labeled.
3. Delivery time:Nomarlly lead time is 7-25 days.
4. Products quality:100% products inspection before delivery.
5. Customized products and cooling products is provided as customer request.
6. We'll reply you in 12 hrs after you send inquiry to us.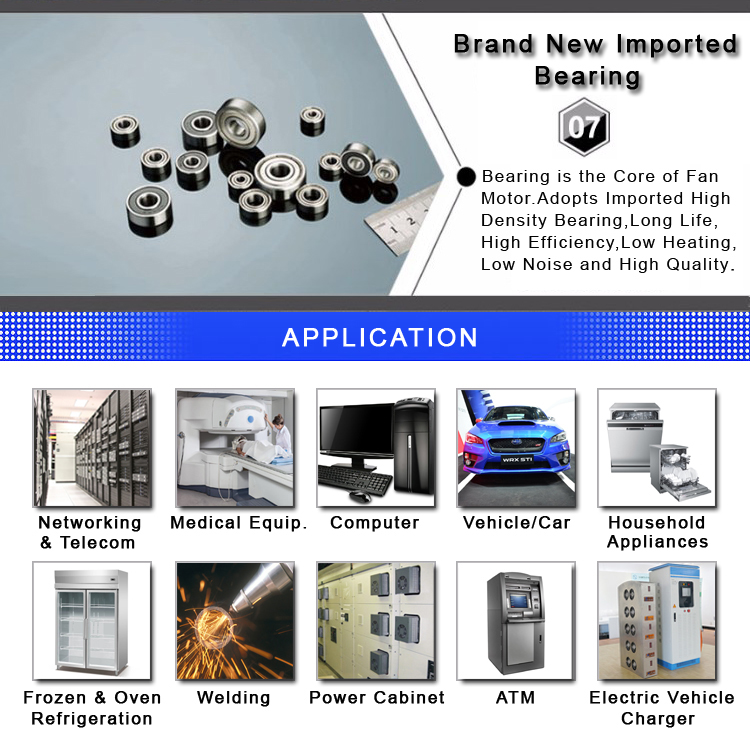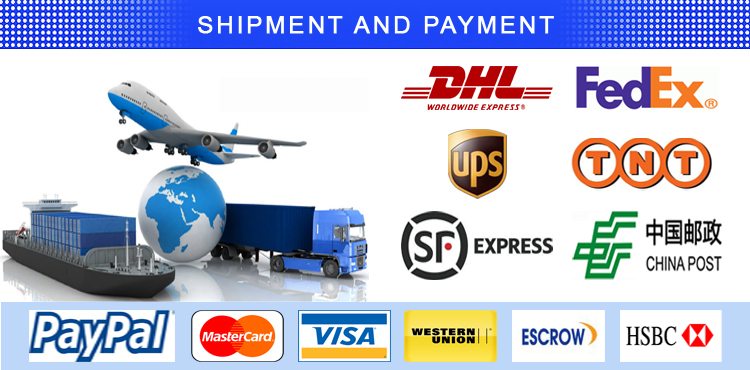 Help us to provide preferably product fan for you
1. Fan type,DC/AC
2. Case Size(Dimensions)
3. Bearing(Sleeve /Ball bearing)
4. Rated Voltage
5. Speed
6. Air flow
7. Air pressure
8. Noise
9. Wire,2/3/4 wires/Terminal
10. Wire length
11. Target Price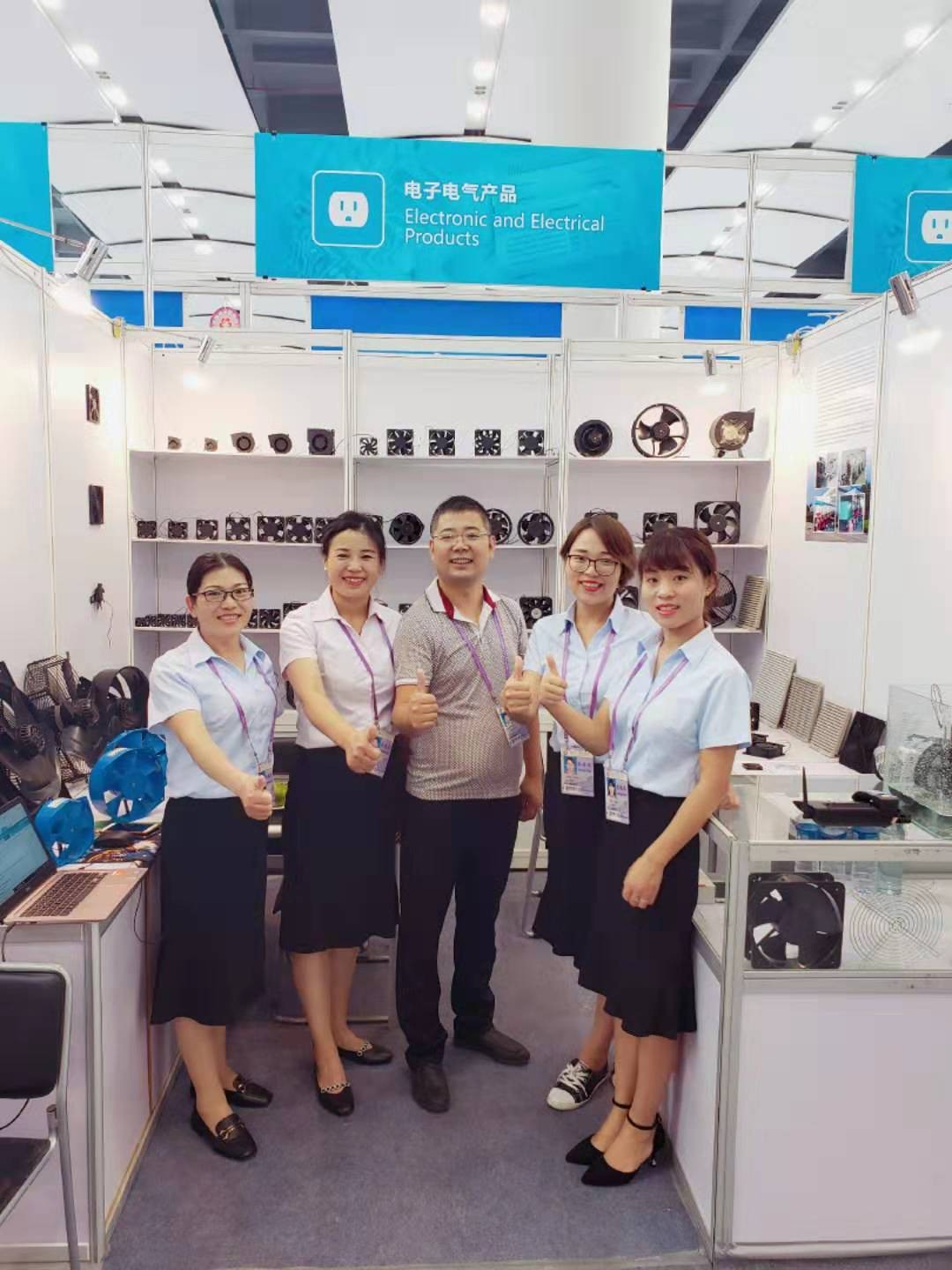 An DC fan is usually powered by 3v, 5v, 12v, 24v, 36v and 48v. It blows air along the axis of the fan, or parallel to the track of the blade axis.   Standard DC Axial fan sizes include 20mm, 30mm, 40mm, 50mm, 60mm, 70mm, 80mm, 92mm,120mm, 150mm,  and 200mm.
...more