140mm Computer USB Dc Brushless Fan
140mm Computer USB Dc Brushless Fan
Tongxin

Shandong China(Mainland)

3-20 days

100000/week
140mm Computer USB Dc brushless fan
Early Life Test
This is used as a mean of process control aimed at identifying any latent manufacturing problems and determining the effectiveness of burn-in. Every day, 5 samples will be picked up randomly from one of the production lines for burn in at 50°C+/-5°C for 24 hours.
On-going Reliability Demonstration
This is a longer-term program aimed at providing data on continuous basis to demonstrate the reliability of product. 10 units per month are randomly collected from one of the production lines for burn-in for 168 hours at 50°C+/-5°C. Units are monitored and tested on daily basis. Failed units will be analyzed and corrective actions taken where necessary.
​
Product details:
140mm Computer USB Dc Brushless Fan
Size: 140X140X25mm
Bearing Type: Sleeve Bearing/Ball Bearing
Material: Black P.B.T (UL94V-0)
Motor: Copper Motor
Application: Homeappliance,Kitchen,Car industry,Telecom, Medical, Equipment,UPS Power, LED Lighting, Computer Case,CPU,Safty Equipment Office Electrics,SUP Power,Communication,Printing Equipment, etc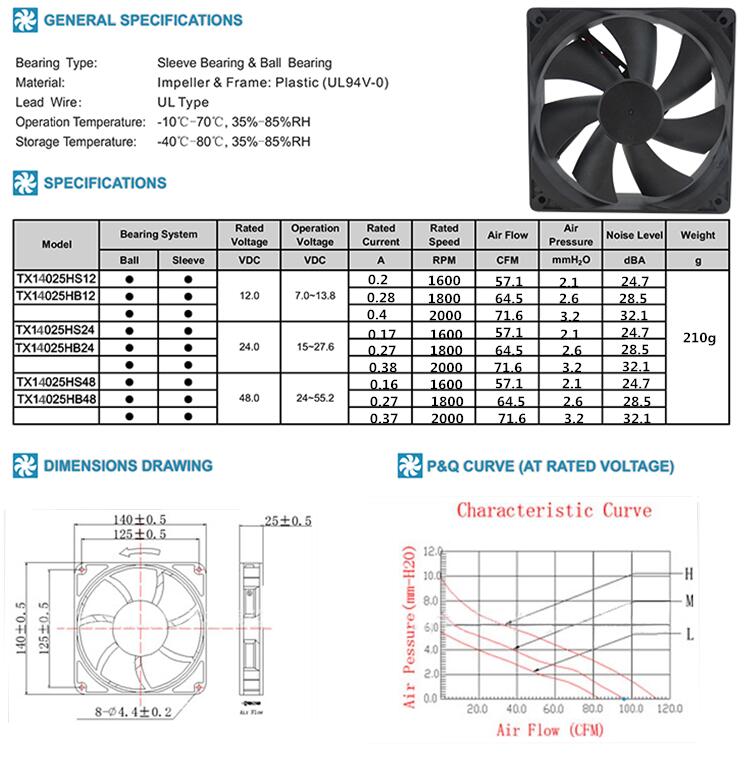 Our packing and shipping:
Carton box or according to customer requirement.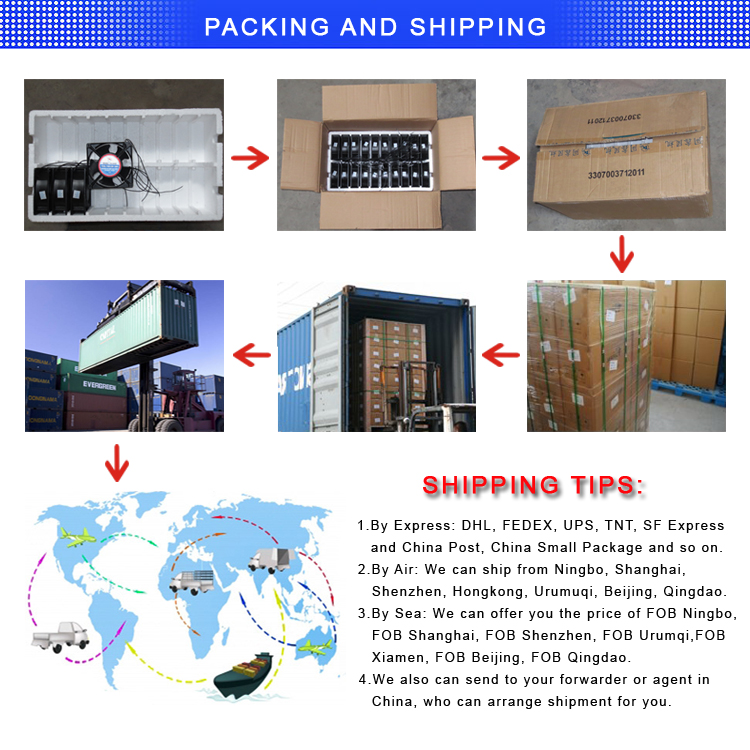 Product Professional Testing Center:
Motor comprehensive testers,3 FLR5000 live winding temperature rise testers,4 Dynamic balancers,1 Noise detector, 1 Air volume tester,1 Pressure tester,1 Temperature and humidity tester.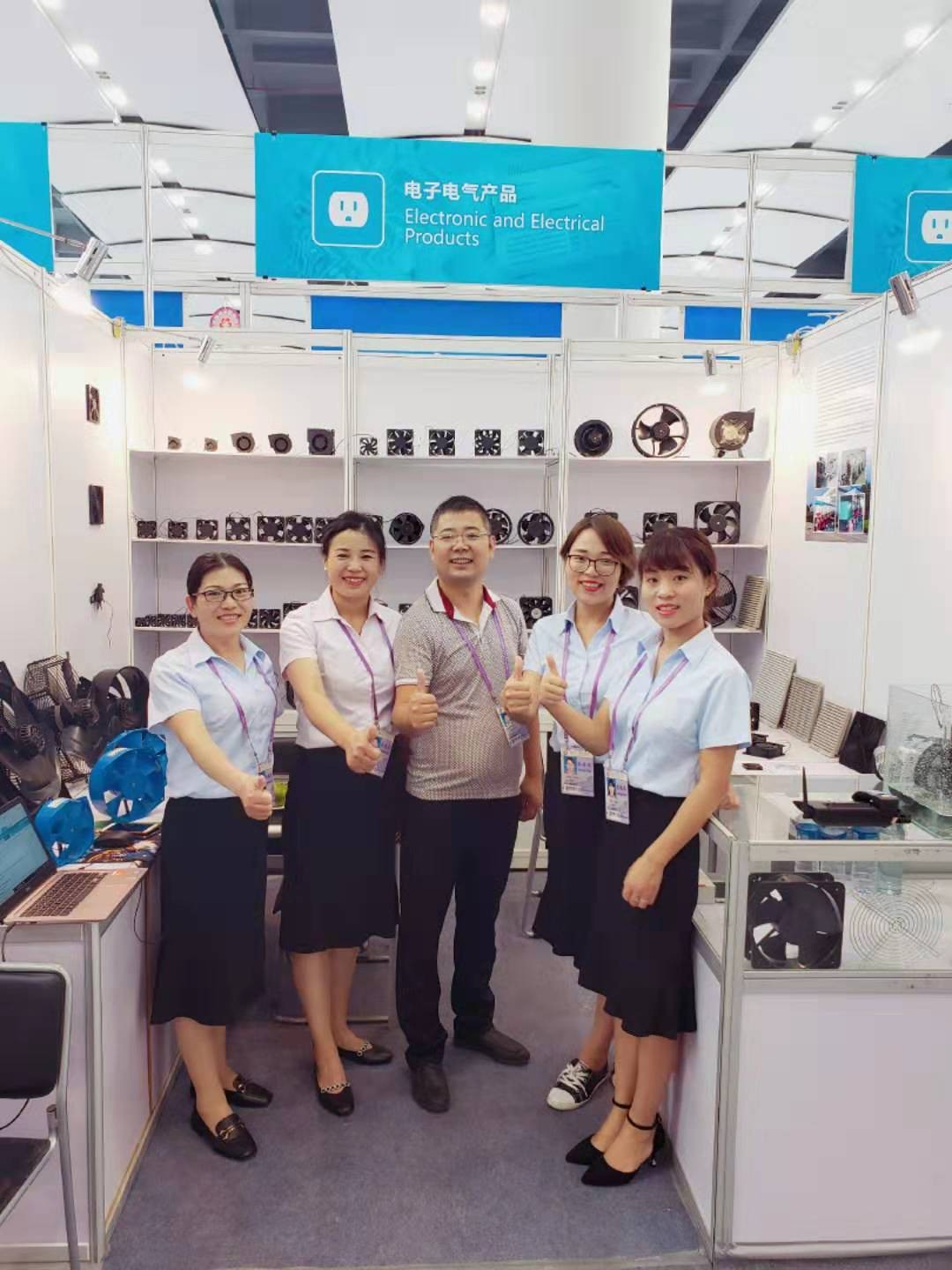 An DC fan is usually powered by 3v, 5v, 12v, 24v, 36v and 48v. It blows air along the axis of the fan, or parallel to the track of the blade axis.   Standard DC Axial fan sizes include 20mm, 30mm, 40mm, 50mm, 60mm, 70mm, 80mm, 92mm,120mm, 150mm,  and 200mm.
...more