120mm Exhaust Dc Brushless Fan
120mm Exhaust Dc Brushless Fan
Tongxin

Shandong China(Mainland)

3-20 days

100000/week
120mm Exhaust Dc Brushless Fan
OEM/ODM
Over 12 Years Manugacturing Experience.
Professional R&D and Service Teams.
Full Automatic Product Assembly lines.
Military Specifications & Brand-Name Parts.
Fan features
Unique design of the wind blade, large air volume, high wind pressure, low noise, high speed, good heat dissipation,low power consumption.
Fan signal type
RD signal, FG signal, PWM signal three forms.
Fan waterproof
Can provide moisture-proof treatment, IP65 IP68 and other functions.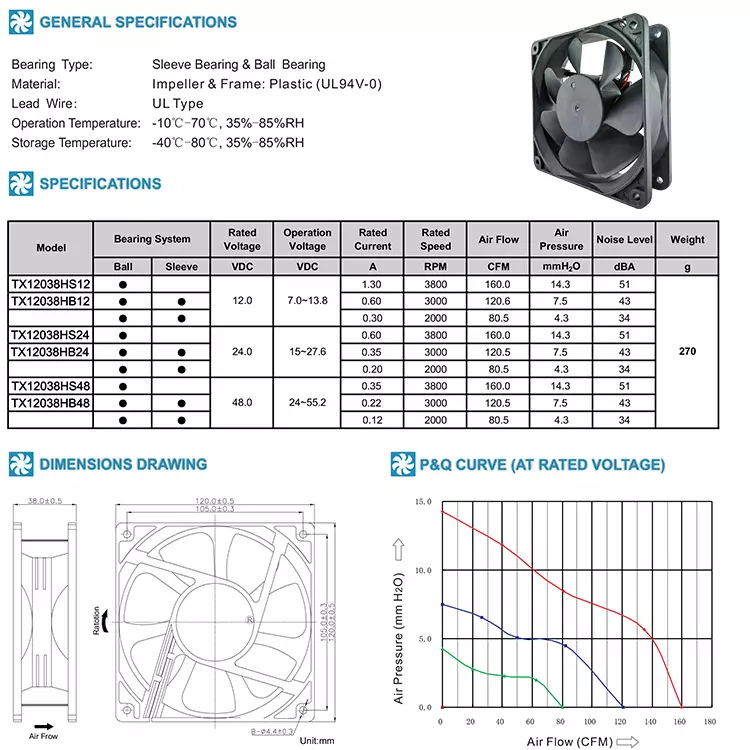 Customized
1. Rated voltage: 3v 3.3v 5v 9v 12v 18v 24v 48v dc fan / 100VAC - 125VAC / 220V - 240VAC / 380VAC fan
2. Air flow, air pressure, speed and rated voltage can be customized as customer's requirement
3. Privated Labelling: All of axial fan are able to be Private labeled.
4. 2 wires, 3 or 4 wires (PWM / FG / RD function ) can be made if needed.
5. Sleeve bearing : 30000hours @ 25°C temperature
Hypro bearing : 30000hours @ 40°C temperature
NMB Ball bearing :50000hours @ 40°C temperature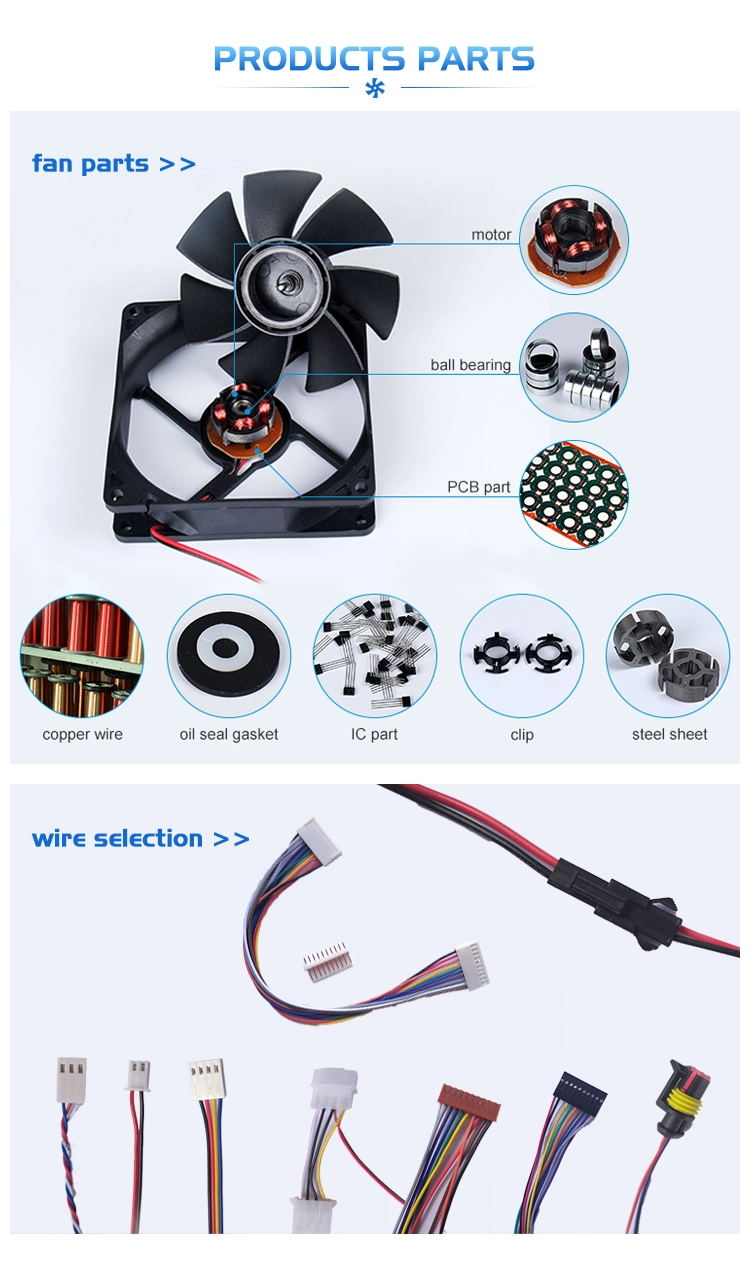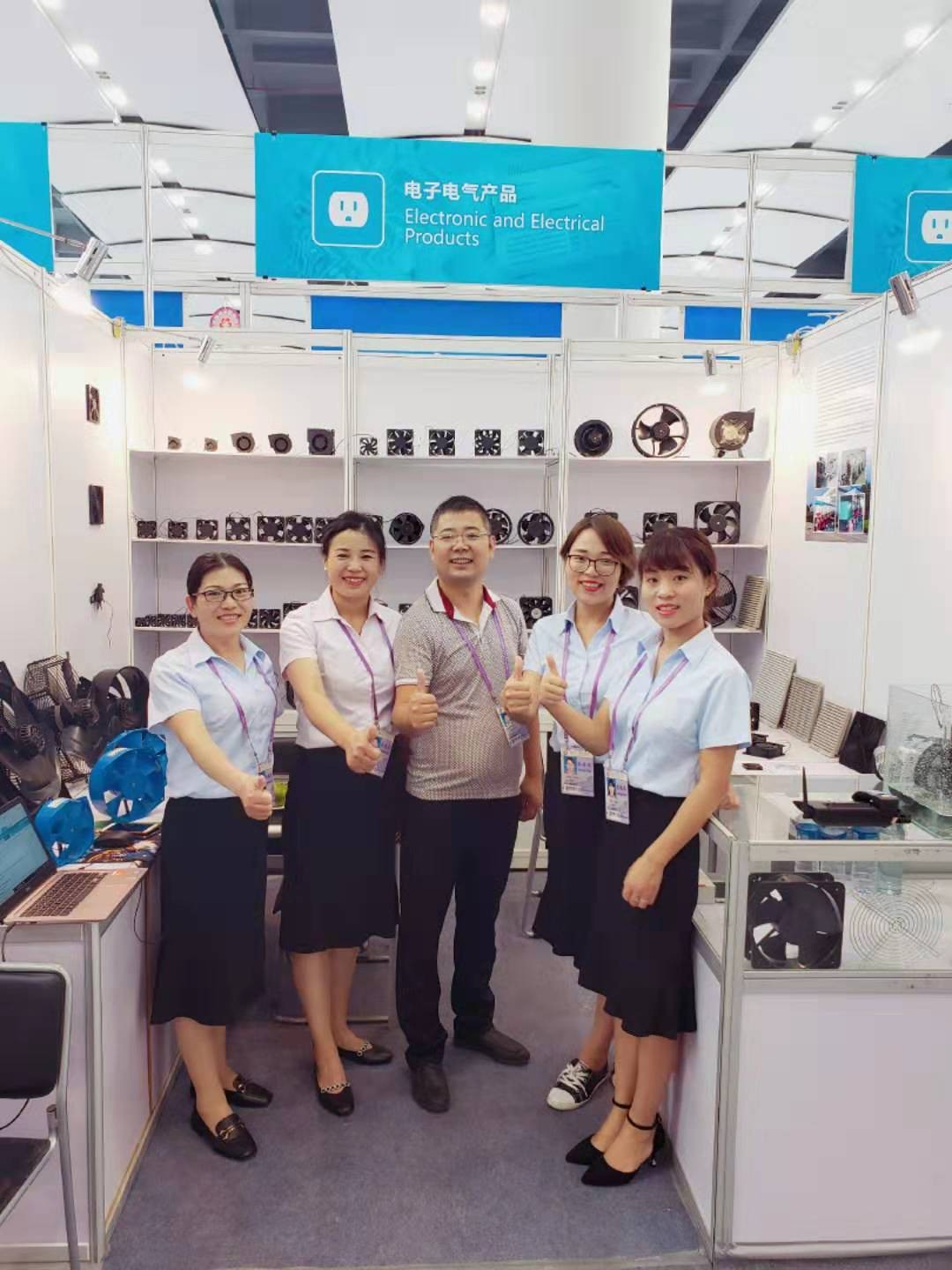 An DC fan is usually powered by 3v, 5v, 12v, 24v, 36v and 48v. It blows air along the axis of the fan, or parallel to the track of the blade axis.   Standard DC Axial fan sizes include 20mm, 30mm, 40mm, 50mm, 60mm, 70mm, 80mm, 92mm,120mm, 150mm,  and 200mm.
...more